At this time of year you might be planning a holiday and if like me you live somewhere a bit cool, you might be going abroad for some sun! Don't forget to bring Grace App as it will not only help your child communicate what they need, it might help you use a bit of the local language too.Grace App on iOS is available in 7 languages including English, French, German, Danish, Spanish, Arabic and Brazilian Portuguese. If you have it, be sure you have updated to the latest version (3:0) and then follow these steps to 'switch" to the language of your choice.
Open up the Device Settings on your iPhone, iPad or iPod Touch, then select "General"
Scroll down to "Language and Region" then select "iPhone Language"
then choose the language you need; in my case this was Espanol.
Select it, and wait while your device updates to change to that language. The screen will go black for a few seconds while it changes.
Then when it reopens, open up Grace App to find the language of your choice.
For eg. Spanish: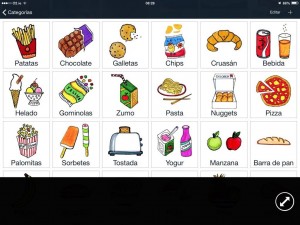 and French: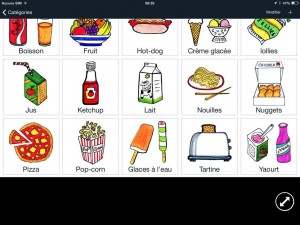 And when you get home, you can just switch it back to English and all your photos will be saved.
A little tip: When out dining or interacting with locals be sure to show them the picture and get them to prompt you to pronounce each word, imitating how they do it. It will help your local "accent" and staff seem to love it when you make an effort. I even get my kids who both have autism to use the App and practice a few simple words like Hola! or Gracias!
For more tips on enjoying holidays while including someone with Autism or Anxiety check out this blog.
Adios, Au Revoir and Bon Voyage!