This is Gracie out and about with her iPad mini. As you can see, Grace looks like any other teenager, walking around with her very cool device. This is so important to me. All the extra help she needs with communication can be stored discreetly on the iPad Mini and it is up to Grace, how much she wants to share it.

Dignity is a big part of why I wanted to create the Grace App. I loved PECS, it gave my daughter a way to get what she wanted, but after a while that book of cards can become really bulky and unattractive. It is also a bit stigmatising. Gracie CAN communicate a lot of things independently without pictures, so why should she have to carry around something that makes her look "different" whether she needs to use it or not?

So this is why Gracie has always used an iPhone in the past. We developed the App using the features of the iPhone and she had no trouble with the size of the screen. When she got older it was very useful to use a Sim card that gave us access to mobile internet when we were out and about.
Lately we have been having battery issues as the iPhones got older and I am not in a position to upgrade my own, let alone get her a new one. For a while she was using 2 iPhones (my last upgrade and her Daddy's old phone) and keeping one in the charger while she used the other. But she can get obsessive about which one she uses;understandable when you don't have the language to ask for specific videos or pictures that you miss.
I decided that we would switch her over to using my iPad mini, which has 3G capability so we can still use the internet when we want to.
So when Lifeproof  became part of the family at Otterbox.ie, I was delighted to get a sample of their very light, but very sturdy and waterproof "Fre" cover for iPad Mini to try.
It has full screen protection and screencover and case fit very tightly so it does not interfere with touch sensitivity. It also has a built in Lanyard!!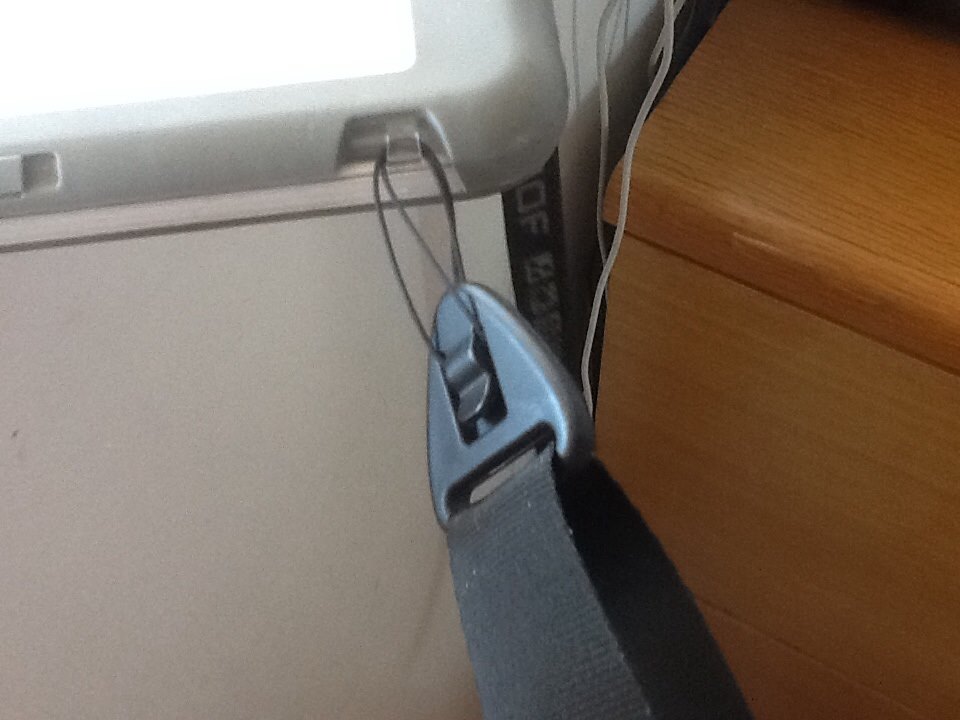 There are 4 slots to choose from and an adjustable black ribbon lanyard that you can fit or remove.
The cover is really light so it does not add too much to the weight of the device, as some covers do, and it is really attractive.
Screen smashes and water damage seem to be the two major causes of destruction of our mobile communication devices in Autism World. The cases cost between €99.99 and €120 depending on size of iPad but hey,
you will pay more than that for ONE screen repair if you don't use protection!
*CompuB now have these in stock in their stores in Ireland for €89.99 for mini. Go to their website to check CompuB
You can also buy them in Apple stores world wide or online. Check with Lifeproof