I have updated the Grace App Manual to include steps to making your own picture "cards" with text. Please feel free to download and print.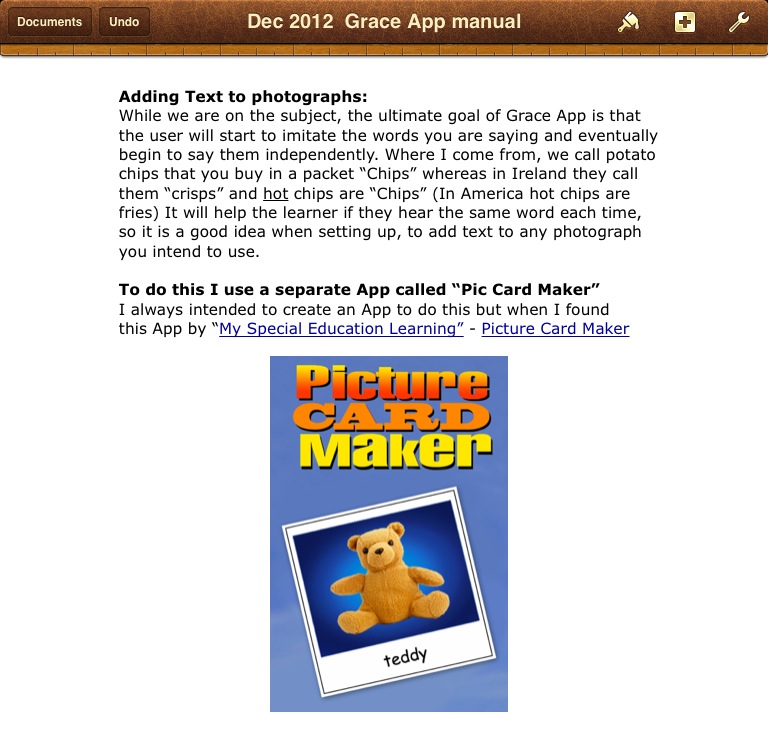 I am not going to disturbmy webmasters on their holidays, but when they return I will ask them to update the link under "Guide to Grace App" above.
For now click on this: www.scribd.com/doc/118356932/Update-to-Grace-App-Manual
The Grace App Manual is a great way to introduce any form of augmentative communication. The steps are the same; Do a Reinforcer Inventory, get everyone on board, be consistent, and follow the learner.
If you want to know more, please email me at lisa@graceapp.com. Or if you want the full demonstration in person, email me to do a workshop.