A long time ago my Gracie was one of those kids who seemed to be "Un-reachable" She did not look at anyone but me. She didn't play with toys or books and she did not seem to have any interests we could use to get her attention.I felt really lost when it came to getting through to her and I could not see a way "in" – until I did a particular training course. I'm delighted to share that Catts Ireland – a private speech and occupational therapy provider is now offering Hanen Parent Training Courses.
Disclosure – two of the best Speech Therapists that I have ever met work at Catts Ireland. So consider this a personal endorsement. It is not all about Apps that "fix" your child folks. The best route to helping your child reach their best potential is actually learning how to work with them yourself. It was the beginning of a journey that took me through pecs, ABA, Verbal Behaviour and eventually creating the Grace App. Do yourself a favour, get on to one of these.
Lisa Domican, Grace App.
HANEN PROGRAMMES CATTS IRELAND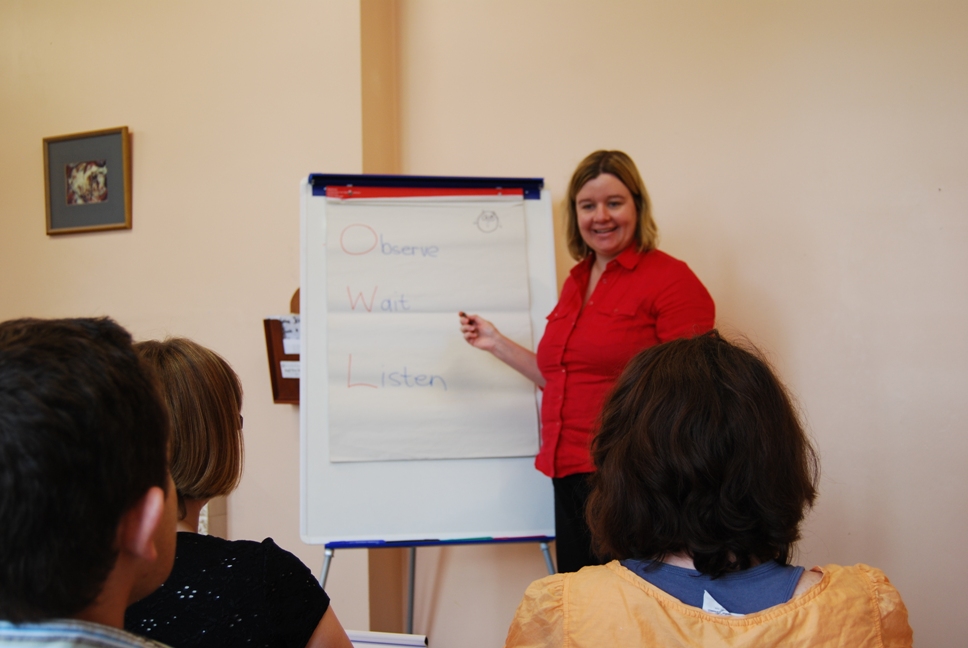 CATTS Ireland's workshops for parents are led by Hanen Certified Speech and Language Therapists (SLT's) who have received special training.
The workshops are attended by a small group of parents, who learn how to use everyday opportunities to improve their child's communication skills.  The workshops are generally 3 hours in length per session.  Individual consultations with the SLT also form an important part of the programme.  The child is present at individual consultations and you are videotaped while practicing the strategies you learned in the programme.  You and the SLT then look back at the video footage to see what is helping your child and what you can modify to help your child even more.
What will you learn from the programme?
Practical strategies you can use in everyday situations
You'll use a companion book you can keep going back to
You'll have a chance to connect with other parents
You can feel confident that the Hanen programmes are reputable and evidence-based, with continued research to show it's effectiveness
The It Takes Two to Talk Program is designed specifically for parents of children ages 5 and under who have been identified as having a language delay. The programme teaches you, step-by-step, how to become your child's most important language teacher in 6 training sessions and 4 individual consultations.
The More Than Words Program was designed specifically for parents of children ages 5 and under on the autism spectrum. Addressing the unique needs of these children, the program provides parents with the tools, strategies and support they need to help their children reach their full communication potential.  The programme involves 8 training sessions and 4 individual consultations.
Specifically designed for parents of verbal children ages 3-7 with social communication difficulties, the TalkAbility Program teaches you practical ways to help your child learn people skills.  By "people skills" we mean the ability to "tune in" to the thoughts and feelings of others by paying attention to non-verbal cues such as body language, facial expressions, eye gaze, and tone of voice. The ability to consider other points of view and to have empathy for others is essential for successful conversations and for making friends. Children with social communication difficulties require extra help to develop these skills.  The TalkAbility Program consists of 8 training sessions and 4 individual consultations.
CATTS Ireland will be running Hanen workshops in March 2013, please contact Marijke at 0868882765 to book your place.
For even more information on these programmes, visit the CATTS website www.cattsireland.com and the official Hanen website at www.hanen.org.
Information obtained from www.hanen.org
For some great personal feedback check out these recommendations from parents who have attended the course.