A lovely lady wrote to me last week after downloading Grace App for her very cute son Malachi. She had some problems putting a lanyard onto the Otterbox case, so I sent her a few pictures of what I do with the iPhone 3 (which I use) and she not only fixed the problem but came back with this wonderful guide to setting up an Otterbox defender on the new iPod Touch, with a lanyard.
This means that the user of Grace App can take their communication support everywhere and not just be limited to the desktop or highly supervised situations.*
"I've purchased an ipod touch generation 4 and an otterbox defender case to match.  Both arrived today.  The case is different to the one in your picture.  I think it's a newer version and I don't know how I would attach a lanyard.  Have you heard from anyone else with this problem? If so, what have they done to get around it?  I really want to get this up and running with grace app before kinder goes back in two weeks.  So far it's just been set back after set back.

Thanks for everything you're doing for everyone."

Mother of Malachi, Age 4, Eastern Victoria.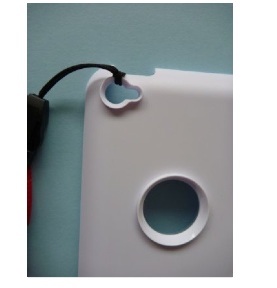 First take apart the case. Take note of the small gap at the back between the slot for the power button and opening for camera.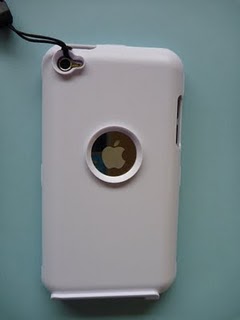 Thread the black loop lanyard through the gap.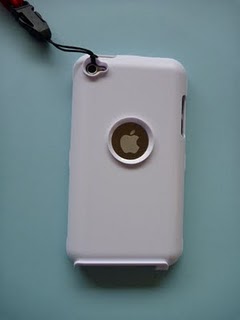 The hard shell case should close normally with the iPod Touch 4G inside.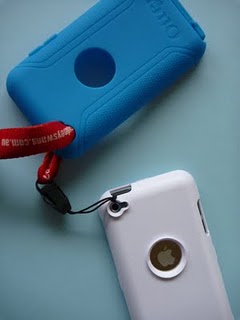 Thread the lanyard through the camera space on the silicone case.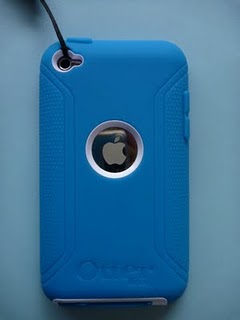 It doesn't seem to interfere with the functioning of the Otter Box or iPod Touch.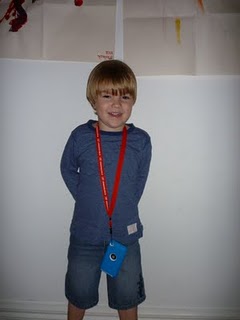 Result! Malachi finally has his Grace app up and running, and is happy about it.
*These pictures and instructions are offered as a guide to anyone who chooses with their own independent free will to use an Otterbox Defender to protect their device and a lanyard to make it accessible. We do not take any responsibility for how individual children get along with lanyards, otterboxes or any iDevice. That's up to you.