Did you know that Grace App is the most affordable "Tap to Speak" Picture Exchange Communication App on the Apple App Store?
This time last year, Grace was featured on the iTunes "Accessibility" store in the company of some very impressive Apps: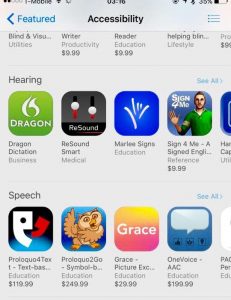 And for good reason, Grace is one of the most accessible, adaptable "User Driven" Apps for communication delay and disability.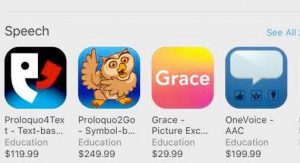 With the latest update to  Apple's operating system we were able to create Grace App 3.1,  and it became possible not only to add and edit individual pictures, but to create and edit your own categories; making individualisation much easier.
What a lot of people don't know is that you can now select "Tap to Talk" and turn your picture exchange communication into a speech generating App. 
Just open up "Settings" on your device, (little grey cog symbol) scroll down until you see the pink Grace App logo and click on that. Then look all the way down through the settings until you see "Tap to Speak" and select it:
If it doesn't work, be sure to check you have:
a) the latest version installed: 3.1
b) the latest Apple  iTunes software: iOS 8.0 or newer
c) you have de-selected "mute" from your device menu: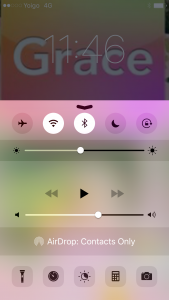 When you edit or create a new card with your own photo, be sure to add text so that it will "speak" when you touch it too.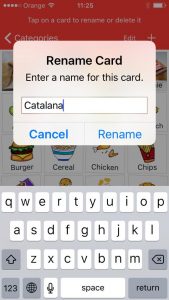 As I did with my yummy breakfast on my recent holiday in Spain.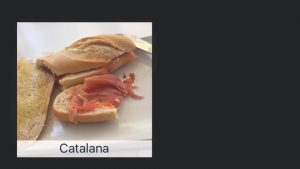 Adios!
PS. If you too are having a vacation abroad this summer, be sure to install Grace on your iPhone and then set it to the language you need. Grace can be translated into French, German, Spanish, Danish, Arabic and Brazilian Portuguese and then back again. Read more HERE and Bon Voyage.