Grace App Communication would like to pay tribute to the great Steve Jobs who has passed away at the much too young age of 56.
Thanks to Steve's vision; people with autism, speech delay and learning disabilities around the world can have freedom, independence and great dignity in communication and we salute him.
My daughter Grace can say "I Want Mummy" because of Steve Jobs.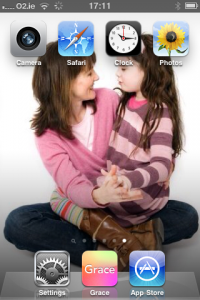 She can also say "Apple."
Lisa Domican, Gracie's Mummy, Grace App.