The following screenshots will give you a good understanding of how Grace App works and some of the functions available.
*The App has been updated*  since I first wrote this post so please take a look at the "Guide to Grace App" as posted on 30th December 2012 .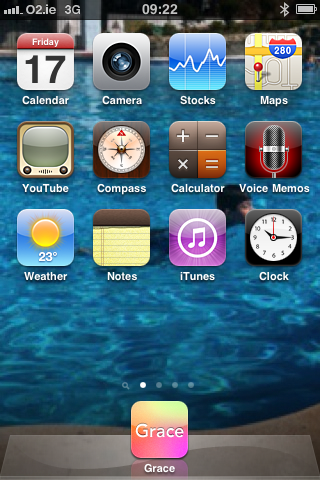 The Grace App icon on the iPhone.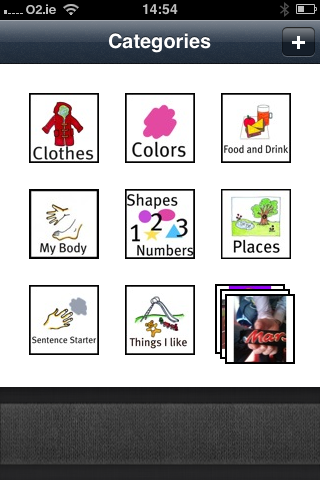 Grace App running on the iPhone.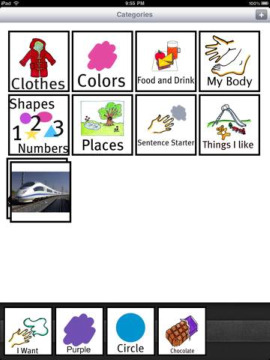 Grace App running on the iPad.
You can see there are Eight categories and one empty one to start with at the bottom right. That is for your custom pictures. When you take, save and add pictures to the App they will live there. In our next update you will be able to put them into each category. But that is where they are for now.
The categories are as follows.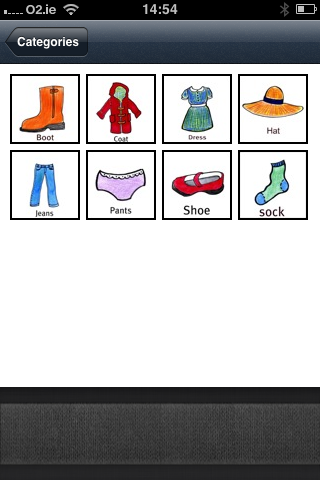 Clothes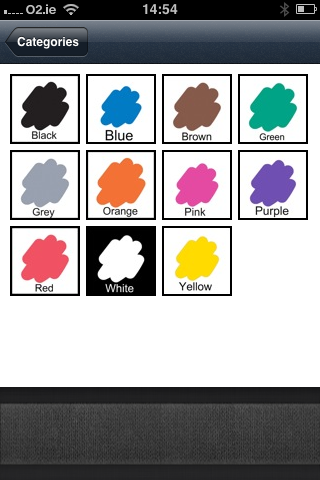 Colours (Colors)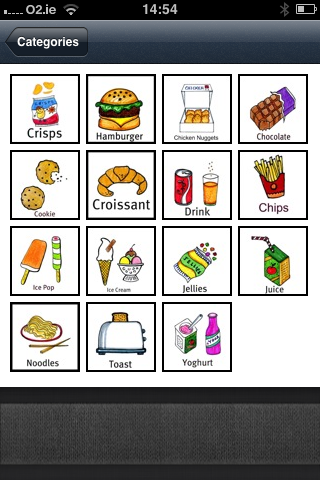 Food and Drink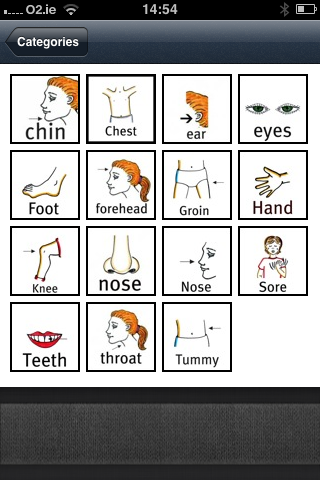 My Body – for saying where it hurts.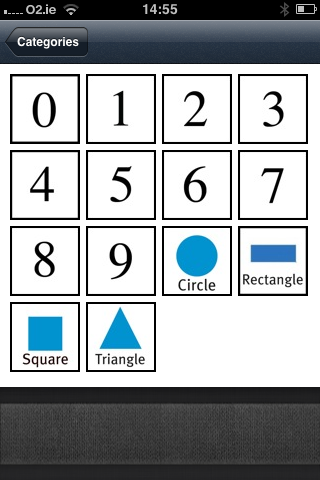 Numbers and Shapes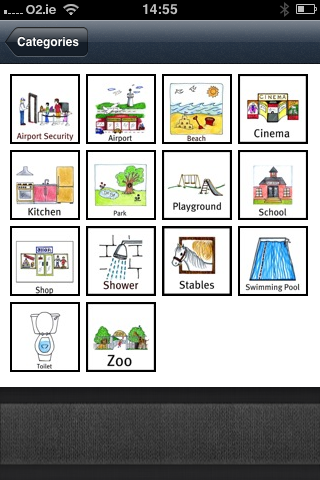 Places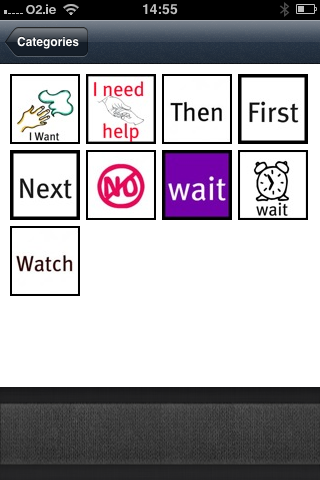 Sentence Makers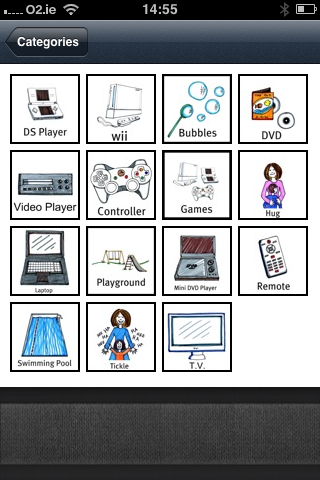 Things I Like